History
Balswick's Tire was started by my grandfather Orville Balswick in the 1945. In 1976 my father Jerry took over the business. In 2009 I took over the Countryside location from my father which he opened in 1998. It sits on the corner of Countryside Dr. and Fulkerth Ave. (behind the Arco gas station). It's in the same shopping center as Wal-Mart, Staples, Food-Maxx, J.C. Penney's, IHOP and a number of good eating establishments, so drop off your car and get some shopping and dining done while we take care of all your auto repair needs!



See us for any of your car maintenance or
repair needs... we are your one-stop auto-shop!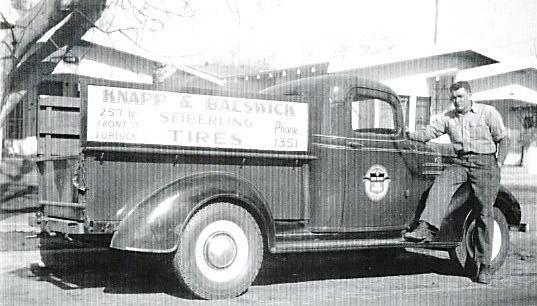 Grandpa Balswick circa 1949.